Friday, December 10, 2021
This Weekend in Columbus!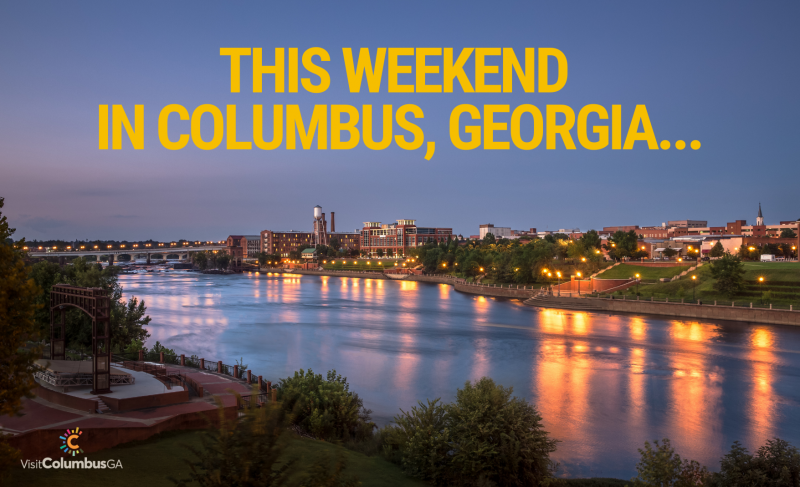 #GoAllOut with these top events in Columbus, Georgia this weekend!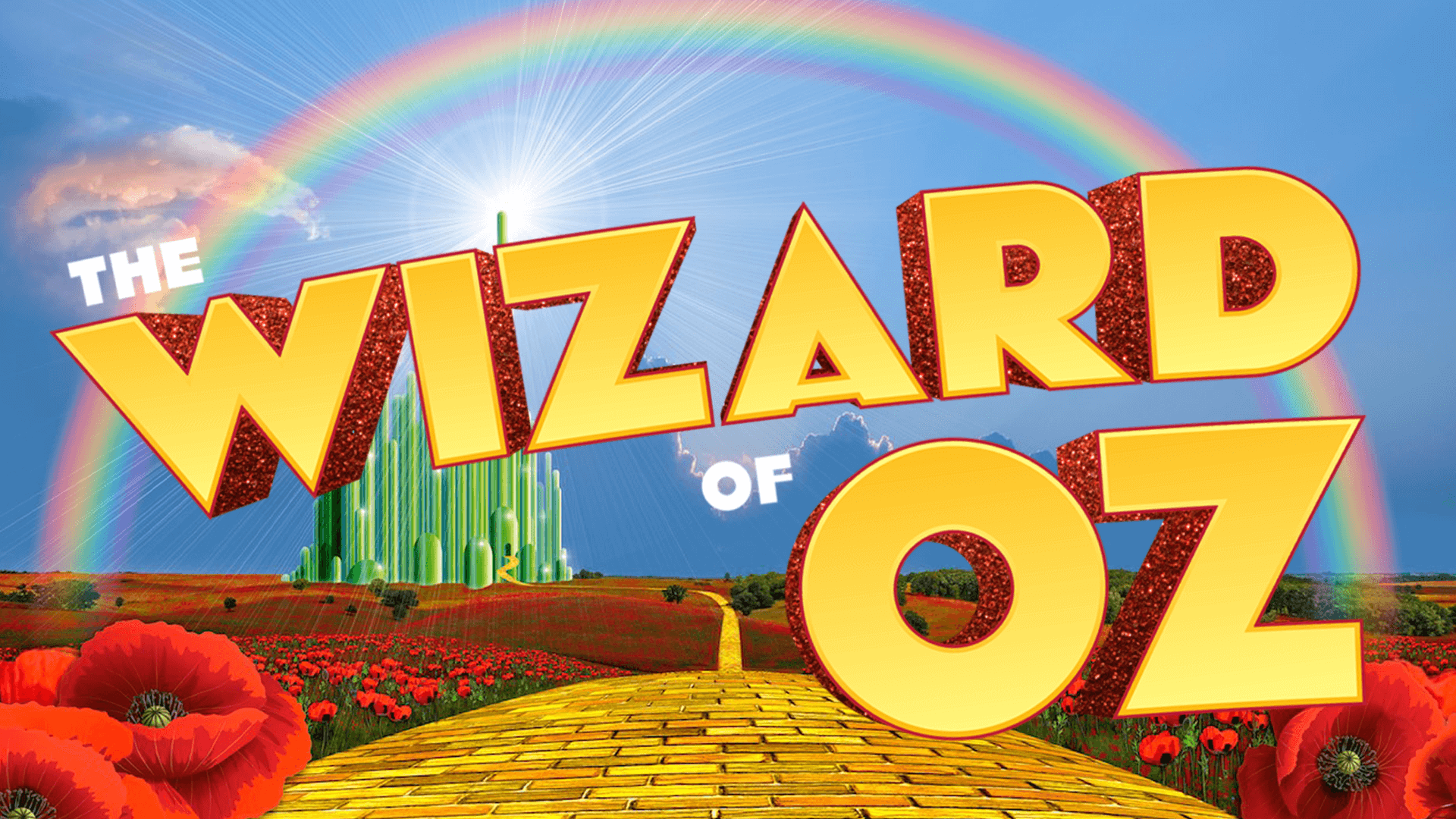 December 10, 11, 16, 17, and 18 at 7:30 PM and December 12, and 19 at 2:30 PM
The timeless musical adventure about a Kansas girl and her little dog who are scooped up by a tornado and carried over the rainbow to the Land of Oz. They meet up with a Scarecrow who needs a brain, a Tin Man missing a heart, and a Cowardly Lion who yearns for courage. With the guidance of Glenda the Good Witch, they defeat the Wicked Witch of the West and discover that there really is No Place Like Home.

December 11 at 7 PM and December 12 at 2:30PM
In this new story, featuring holiday classics and show-stopping dance numbers, a young orphan named Hope journeys with her teddy bear, Fuzzy, to discover the true meaning of Christmas, but finds so much more. Join us for a new holiday adventure that's sure to be fun for all ages.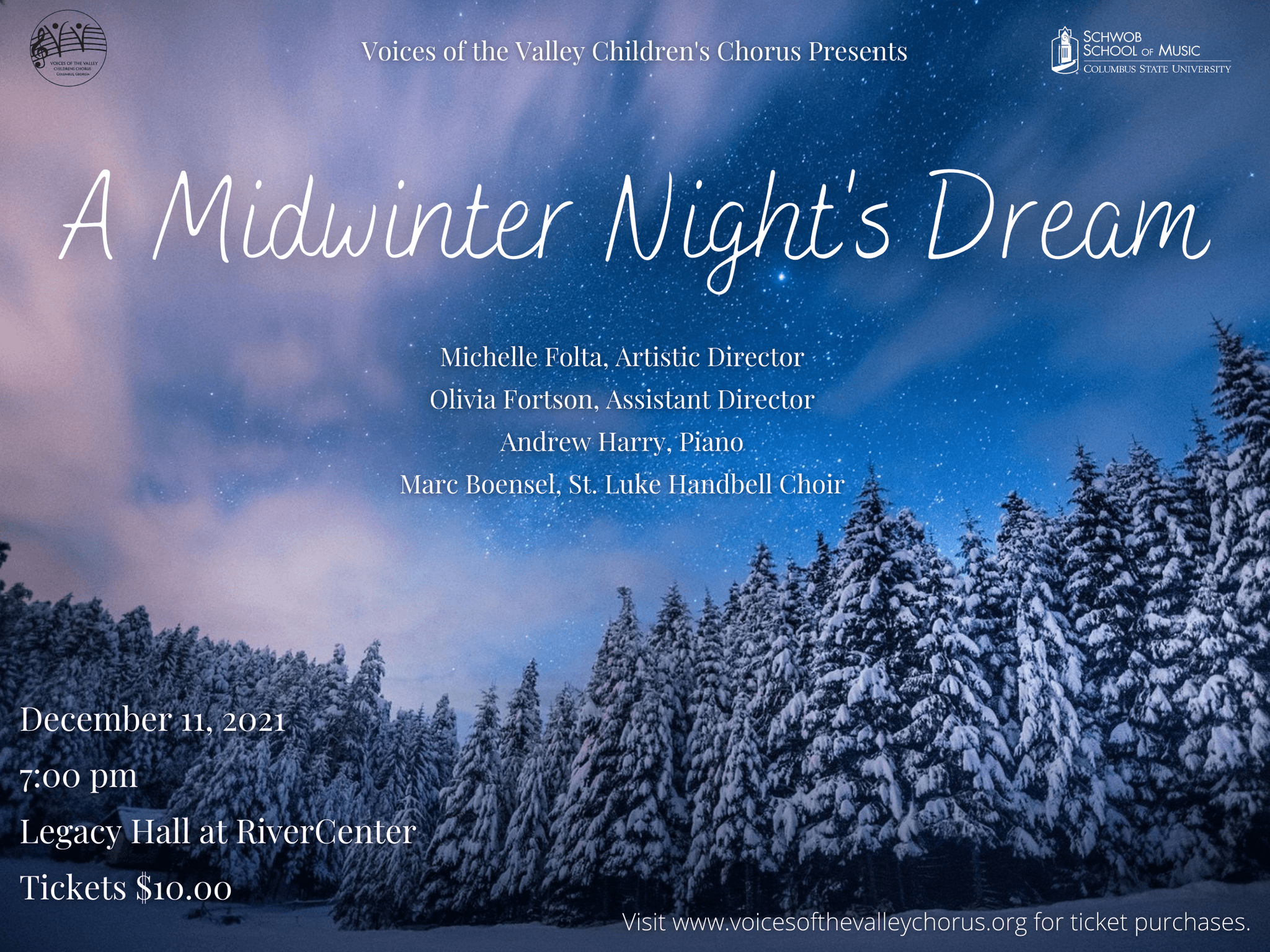 A MIDWINTER NIGHT'S DREAM : VOICES OF THE VALLEY HOLIDAY CONCERT
December 11 at 7PM
The halls of the Schwob School of Music are once again ringing with children's music! We resumed indoor rehearsals in August and have been working hard at preparing for our upcoming concert on December 11th. This will be our first concert indoors with a live audience in 2 years! The St. Luke handbell choir will be featured alongside our three choirs in the beautiful space that is Legacy Hall! Tickets are $10 and can be purchased on our website: www.voicesofthevalleychorus.org
Categories: